法律聲明 | 資詢建議 | 網站地圖
| 聯系我們 | 魯ICP備12011289號-3
Recruitment notice of Tianjin Yinke Innovation
Tianjin Yinke Xinchuang was founded in 2014, with the mission of meeting the challenges of corrosion with enthusiasm and technological innovation........
Tianjin Inke donated money to the government of Zhongbei Town, supported the cause of poverty alleviation, actively contributed to social development, and won the "Corporate Social Responsibility Award" issued by the government of Zhongbei Town.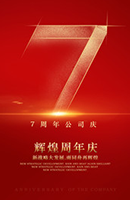 Welcome people with lofty ideals who are willing to work hard to join us. Inke's tomorrow will be more exciting because of your existence!